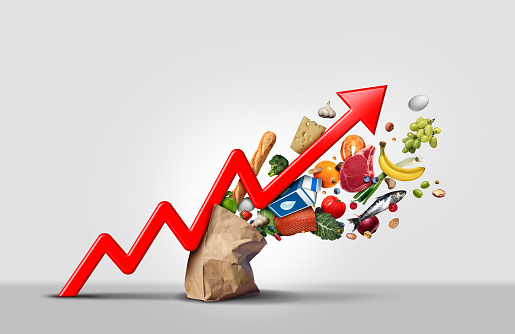 Inflation Busting Tips for Households
By FA Elizabeth Irungu, CFA
21 July 2022
---
Inflation is the general rise in prices of goods and services. While inflation by itself is not a bad phenomenon, sustained increase in prices erodes the value of your income immensely. Rather than looking at one item or service only, Consumer Price Index (CPI) looks at a basket of goods and services ordinarily consumed by an ordinary household. That explains why for example in Kenya, cooking oil prices has doubled between 2021 and 2022 but our inflation rate is just under 8%. On the other hand, household incomes have either declined, remained constant or were adjusted marginally. The little or no rise in incomes is explained by the hard-hitting effects of Covid-19 on businesses and governments. Granted, Kenyans and households world over are grappling with high cost of living and reduced buying-power of their incomes. These are really tough times! Today, we will dwell on how to deal rather what has caused the world this pain at the till.
Consider adopting these tips to help you navigate the tough world of rising cost of living aka inflation:
Manage your Expenses: This is the first and most important way to overcome the weight of rising cost of living. Have a thorough check of your expenses/budget and know what can be cut-out. Even small savings will add up to something after all. For example, I checked through my mobile payment costs to merchants and I decided to cut back on such payments whenever possible. So, I quickly reverted to cash economy though this looks like a step backwards. In doing so, I managed to save 1k spend.

Hunt for bargains: This may look like a stingy-man-strategy but tough times call for tough measures! Most super markets run weekend offers so you can opt to shop during weekends and not weekdays. Another way is to look for affordable markets near you e.g. meat in the slaughter house is 40% cheaper than from your mall-butchery!

Cut your debt: Evaluate your debts and their costs closely. Payoff the most expensive debt – expensive means it has the highest interest and is variable i.e., interest rate is not fixed. As a rule-of-the-thumb, mobile loans are the priciest debts costing upto 365% p.a. interest rate while Saccos give fixed rates thus more accommodating. If you're in debt already, don't dig in by adding more debt! Instead look for a credit adviser.

Think passive income through Investments: In order to beat inflation, your investment return should be higher than inflation. According to investment gurus, you can ably achieve this when you invest in long term assets and not short-term assets. While investments in the listed stocks have been on a downward trend, there are still opportunities to build new portfolios that will capture the future growth when the noise abates. My advice is "invest wisely with reputable institutions and credible investment vehicles"
FA Elizabeth Irungu is a full member of the Institute of Certified Investment and Financial Analysts and the GM, Business Development & Client Services at ICEA LION Asset Management Limited.